Wednesday, December 22, 2010, Wednesday, December 22, 2010
It's Christmas !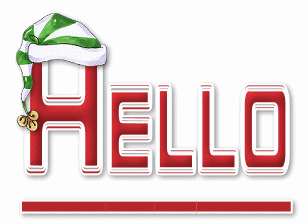 HOHOHO! MERRY CHRISTMAS!
Yooohhh-deeeee-leeee-heeee-hoooooooo! It's time for christmas celebration!
Three
more days to go! Are you guys ready! Jingle bell Jingle bell , Jingle all the way :DDD
So guys, what is your christmas plan? I had planned a fews plans for maiiselfff.
First of all , Genting on 24th then countdown there! But i don't know weather i can make it or not.

Sighhh

. Horrible , Terrible & Vegetable! T_________T
Second plan, Shopping at pavillion and dinner at there for a christmas party.
Lastly, Mist Club for clubbing. But my idiot Cousin(s) don't know can make it or not with me. -_-

I want a great christmas present from

Mr.Santa Claus

!!!!!! Can i have three wishes? I ain't greedy okay anot. Bwahahahah.

If any of you going celebrate Christmas at genting , give me a text/call kay?



GOODLUCK!
By the way , For all of the EX PMR candidates. Tomorrow you gonna Peekaaboo for your result! wahahahah. It's excited nouuuuuuuuu? :p
Goodluck for you guys! Get a colourful result yayh, & treat me Cupcakes Chic , Hohoho :D